At the end of the day, you should be focusing on what you do best – running your business. You shouldn't have to worry about how to keep your office space clean, how to get a hundred office trash bins out to the dumpster, keeping your high-traffic carpet areas clean and fresh in the dead of winter, or making sure your tile and VCT lobby area is cleaned, waxed, or buffed regularly. That's where we come in!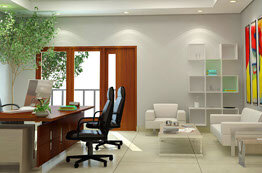 Clean In Between offers comprehensive commercial cleaning services daily, nightly, weekly, or monthly with environmentally safe cleaning solutions. After hours or during the peak of the day, our professional and courteous staff will treat your workplace with the care and attention that it deserves.
Building or renovating your office space? Let Clean In Between take care of the mess left behind from construction dust and debris, and all you have to do is move in to your new office and get down to business. Building or renovating your office space? Let Clean In Between tailor your post construction clean to fit your exact needs.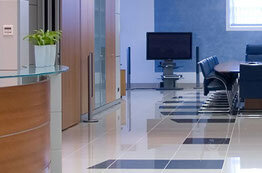 The condition of your floors determines the overall look and cleanliness of your office or commercial space. Periodic maintenance; from buffing and waxing VCT floors, to steam cleaning tile and carpet, is crucial to prolonging the life of your floors. Let us create the right maintenance program for your business.
We can clean your commercial space from top to bottom, getting to all the nooks and crannies: under desks, all office furniture, blinds, break rooms, bathrooms, sanitizing touch points, handles, telephones, keypads and much more. Deep Cleans are recommended 1-2 times per year. All new contracts begin with a Deep Clean to give you a fresh start.
Get a FREE Quote!
Please complete this form and we will get back to you ASAP to discuss your service.